Architectural Glass Walls
N&S Business Interiors specializes in the removal and installation of architectural wall systems, also known as demountables. Our crews have many years of experience in this type of service offering, ensuring consistency for every client. We maintain the highest levels of training and certification levels with all manufacturers of architectural walls.
Rest assured, your architectural wall system will be installed to the highest standards, whether you're a small or large business. We provide installation services throughout NYC, Upstate New York, New Jersey and Connecticut, as well as across the nation.
Architectural walls offer a unique and fresh way to add beauty and dimension to your interior design. From glass walls to solid walls, these are innovative ways to divide rooms, structures, and other architectural elements. You often need architectural walls to create additional spaces for offices, cubbies, conference rooms and other spaces that perhaps were not included in the original layout of the structure. There's no need to stay stagnated with a poor office design.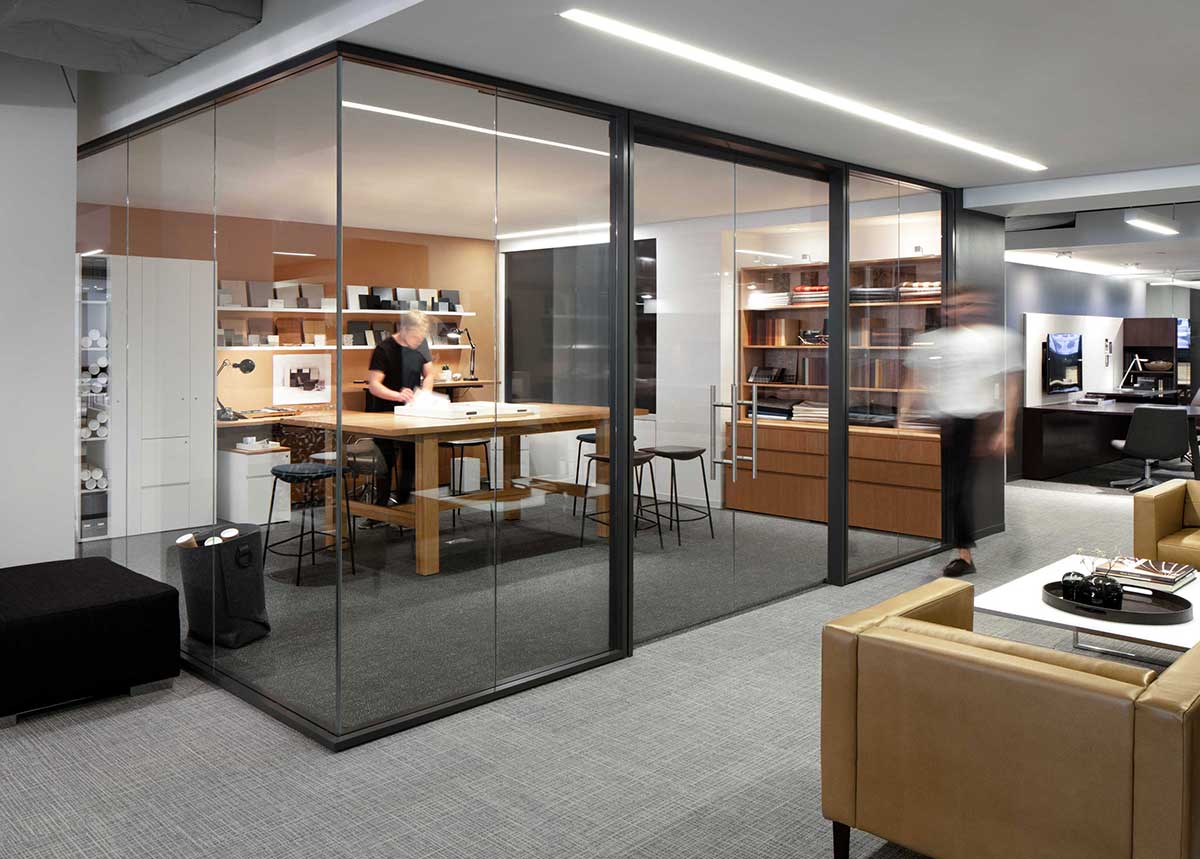 :Improve the flow and productivity of your office with our architectural walls. Available with beautiful finishes, architectural walls provide flexible spaces and supportive function, resulting in a dynamic space that accommodates everyone in the office. Open up your space with glass walls, or control the level of speech privacy with solid walls featuring multiple panel thicknesses.
What Else Do We Do?
Here at N&S, we also specialize in office build outs, such as medical, retail buildings, commercial tenant improvements, and new commercial building projects. Our staff offers quality and reliable construction practices that you can count on. In addition to our exceptional construction services, our friendly and professional staff is here to answer any questions you may have about our company or our services.
We also offer complete office installations, office relocations, and warehousing, trucking and asset management to round out our suite of services.
Indeed, we handle everything from construction design to certified architectural interior glass walls to system furniture installation. Take a look at all our related services:
Architectural services
Commercial build-outs
Design and reconfiguration
System furniture installation
Architectural interior glass wall installation
Commercial relocation
IT and data wiring
Project management
Contact N&S Business Interiors
For a free quote on services regarding architectural wall installation and configuration, contact us at:
914-879-5027
914-879-5191