We Handle Office Furniture Installations
If you need an office furniture installation in NYC, Upstate New York, New Jersey or Connecticut, N&S Business Interiors can help get you set up. Office installations are our specialty, but we provide a variety of professional office services. We'll even travel out of state. No matter the size of your relocation, N&S Business Interiors is your #1 source from beginning to end.
We handle everything from construction design to certified architectural interior glass walls to system furniture installation. It's our job to relocate your company into the new space, quickly and seamlessly.
Our team can help with:
Furniture installation
Business relocation
Systems furniture
Furniture removal
Warehousing and storage
We bring more than 30 years of experience to the table when it comes to office furniture installations. We can do everything from box up content and move sensitive equipment to design office space layouts and install desks, cubicles, shelves and walls. We even provide storage and warehousing.
Why Choose Us For Office furniture Installations?
There are many reasons why N&S is more than qualified to handle all aspects of your furniture installation. We:
Understand your perspective and the requirements to get the job done on time and within your budget.
Possess the knowledge to assemble a qualified team, such as architects, contractors and vendors.
Have a goal of providing an efficient, productive office space for your company.
Handle project management and design for reconfiguration.
Will take down the old and install the new: any manufacturer, anywhere, anytime.
Will design, construct, furnish, and move your company in.
Offer professionalism, commitment and attention to detail.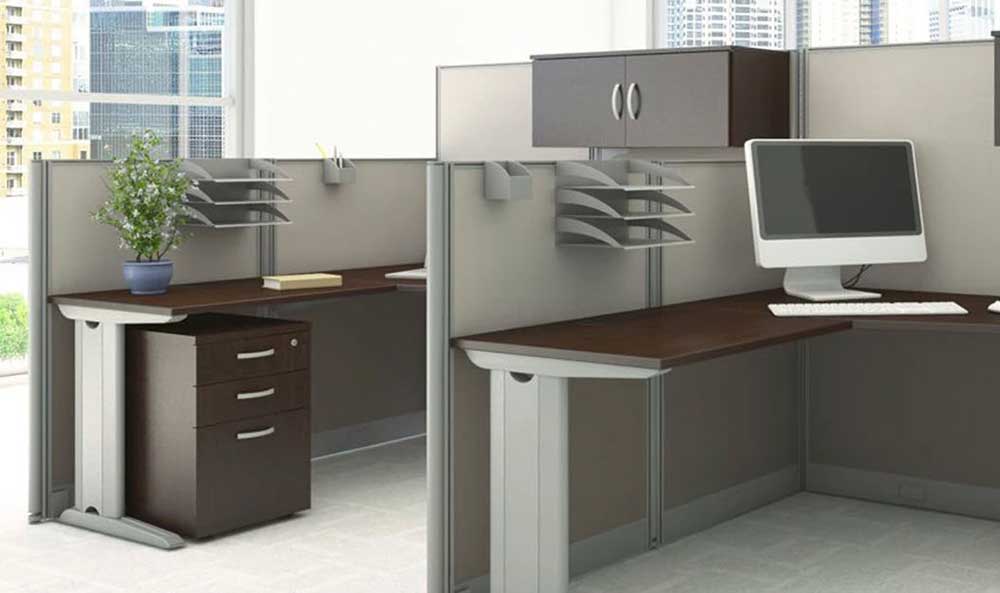 Our careful planning and management services will ensure the installation process goes as seamlessly as possible, walking you through everything from beginning to end so you're kept in the loop. You will appreciate our fast turnaround times, too.
Our other comprehensive services include:
System office furniture installation
Architectural interior glass wall installation
Design and reconfiguration
Commercial relocation
IT and data wiring
Project management
Architectural services
Commercial build-outs
Data deconstruction (Guardian)
Will travel nationwide
So whether you need strictly furniture installations or any of the above complementary services, N&S is here to make it all happen.
Our full-service office furniture installation will assembly office panel systems, desks, chairs, cubicles, file cabinets and other types of modular office furniture. Plus, we provide mounting services for cork boards, white boards, and projection screens.
We assign an experienced project manager to every job who will oversee the project, and who has the capability to build cubicles, workstations, panel systems, and all other furniture pieces. We work fast to transform your office into a productive and efficient space so you can start making money again. And if you plan to downsize, we can facilitate workstation removal and help modify your existing space.
Contact N&S Business Interiors
For a free quote on office furniture installations, including furniture removal and installation, warehousing and storage, architectural glass and complete business relocations, contact us at:
914-879-5027
914-879-5191