Choose Us For Warehousing/Trucking/Asset Management
From warehousing and storage to trucking and asset management, the team at N&S Business Interiors can ensure your relocation goes as smoothly as possible. We are your top resource for these specialty services no matter the size of your business or the complexity of your relocation.
Working throughout NYC, Upstate New York, New Jersey, Connecticut, and beyond, you can lean on us for our proven experience, methods, and technology to result in the timely logistical services you require to meet your goals. N&S can pick up nationwide thanks to our fleet of trucks, or we can receive trailers from any manufacturer across the country.
We are happy to store your furniture and office equipment as part of our asset management services, backed by an inventory system that securely keeps track of your items. Our truckers are fully licensed and insured, and we offer plenty of storage and warehouse space to fill in the gaps between relocations.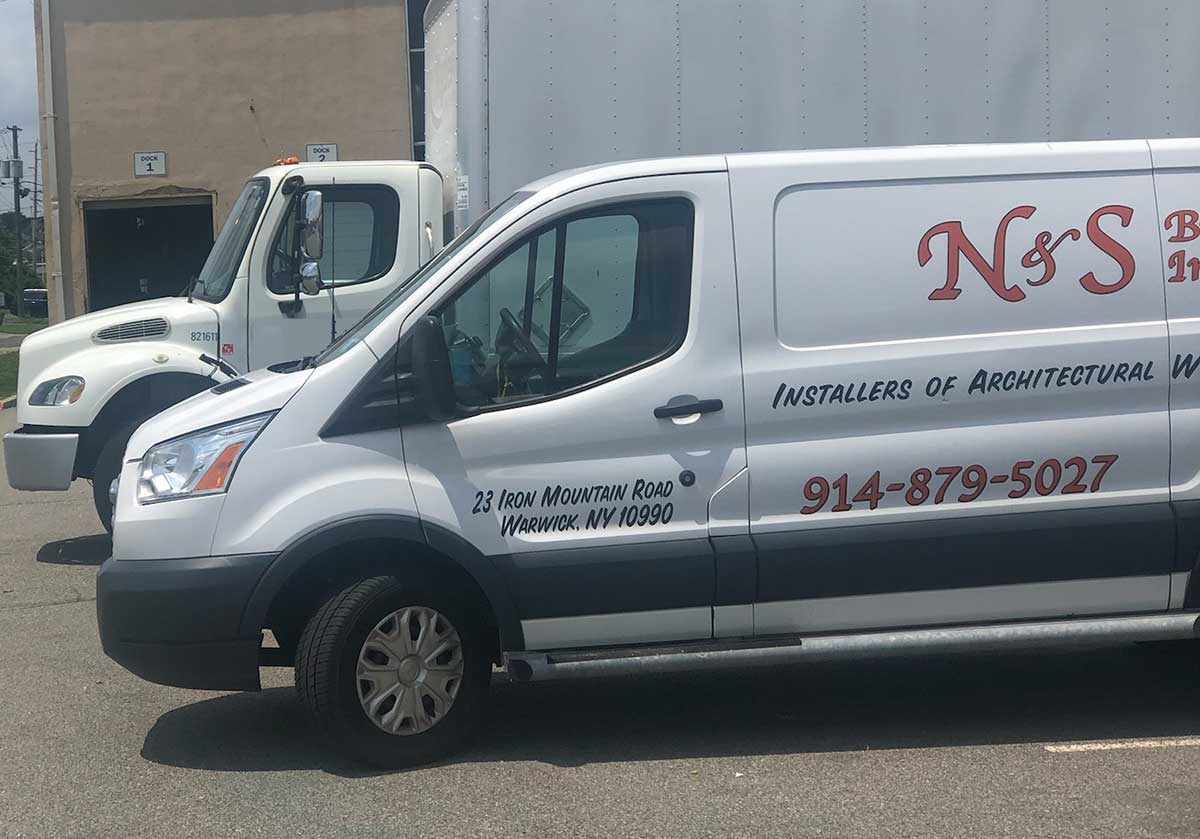 Rest assured, we have the expertise, technology, and facilities needed to address all your mobile asset management needs. We rely on industry best practices to accommodate a wide spectrum of assets with a high rate of churn.
Benefits of Our Asset Management Services
With our asset management services, our company helps you:
Take back valuable workspace
Maximize return on investment (ROI) for products
Reduce and monitor warehousing expenses
Improve project efficiency, schedule confidence and reaction time
Avoid the need to buy expensive new products and equipment
Extend the service life of your inventory
What We Do: Warehousing/Storage
It's our goal to provide our clients with flexible solutions to meet their specific needs. Our ample warehouse, located in Hackensack New Jersey, is more than sufficient to store your office equipment, furniture and anything else you may need while you transition. You will appreciate our comprehensive inventory management services designed to ensure your items are accounted for at all times – accurately and efficiently.
Our warehouse staff is highly trained to properly handle, retrieve and store even your most fragile items. Plus, all warehouse operations are overseen by a manager at all times, giving you peace of mind in the knowledge that your belongings are secure.
We bring more than 30 years of experience to the table when it comes to trucking, warehousing and asset management.
Reasons to Choose N&S
Wondering why you should choose N&S for your trucking, warehousing and asset management needs? Our team:
Offers professionalism, commitment and attention to detail.
Understands your perspective and the requirements to get the job done on time and within your budget.
Has the knowledge to assemble a qualified team, such as architects, contractors and vendors.
Can design, construct, furnish, and move your company in.
Provides an efficient, productive office space for your company.
Handles project management and design for reconfiguration.
Can take down the old and install the new: any manufacturer, anywhere, anytime.
You can depend on our attention to detail and planning to ensure the smoothest process possible, backed by fast turnaround times and professionalism at every turn.
Contact N&S Business Interiors
For a free quote on our trucking, warehousing or asset management services, contact us at:
914-879-5027
914-879-5191